Send password protected payslips to the employees via mail.
Normally Every employee need their payslips periodically so whenever employee ask for payslip employer need send it manually. Here We have developed easy way to send password protected payslips to employees via mail. It is good to maintain privacy in payslips so we have added functionality to encrypt payslip before sending.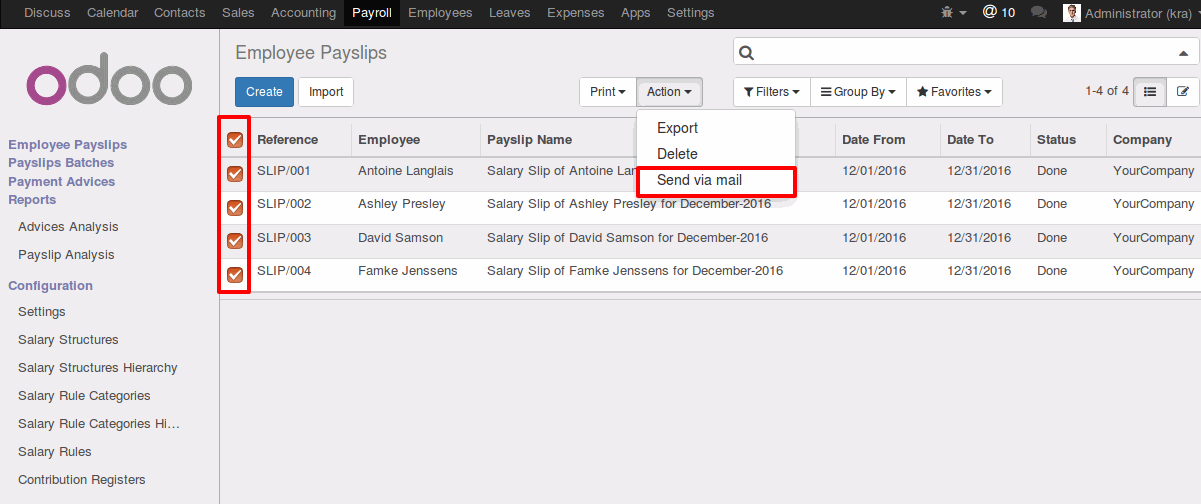 Select payslips
You can send multiple payslips in a mail to related employee in single click. Just select list of payslips which you want to send and click on 'send via mail' button.
Just make sure and send
When you click on send via mail button it will open pop-up with selected employee payslips in list where you can review them and remove any if don't want to send it, And now click on Send via mail button and it will send all selected payslips instantly.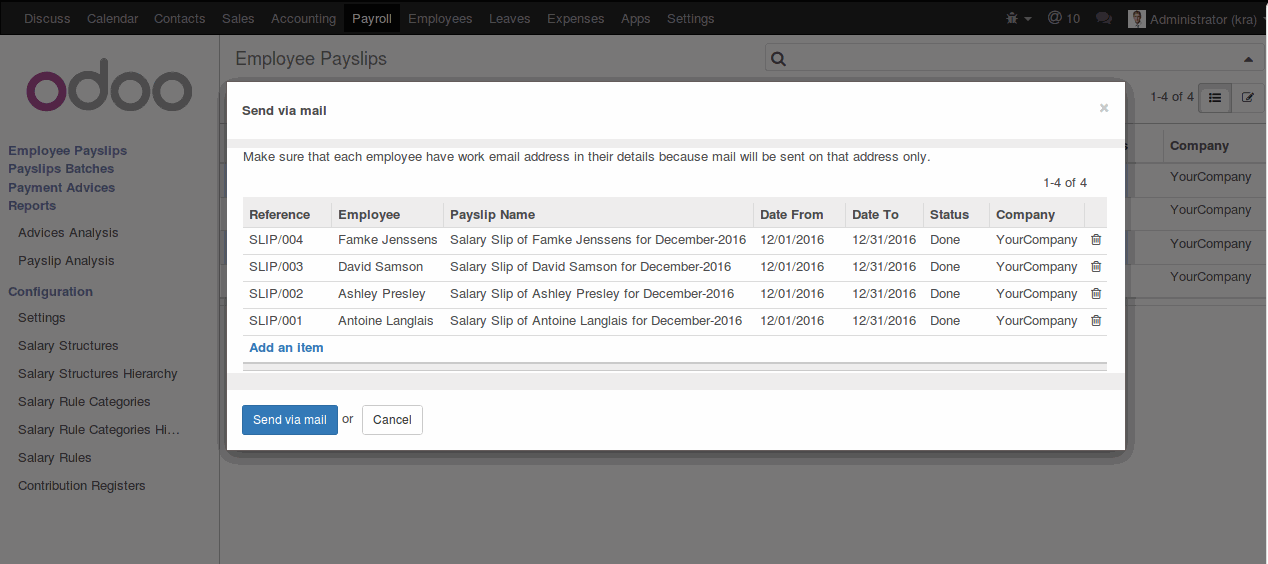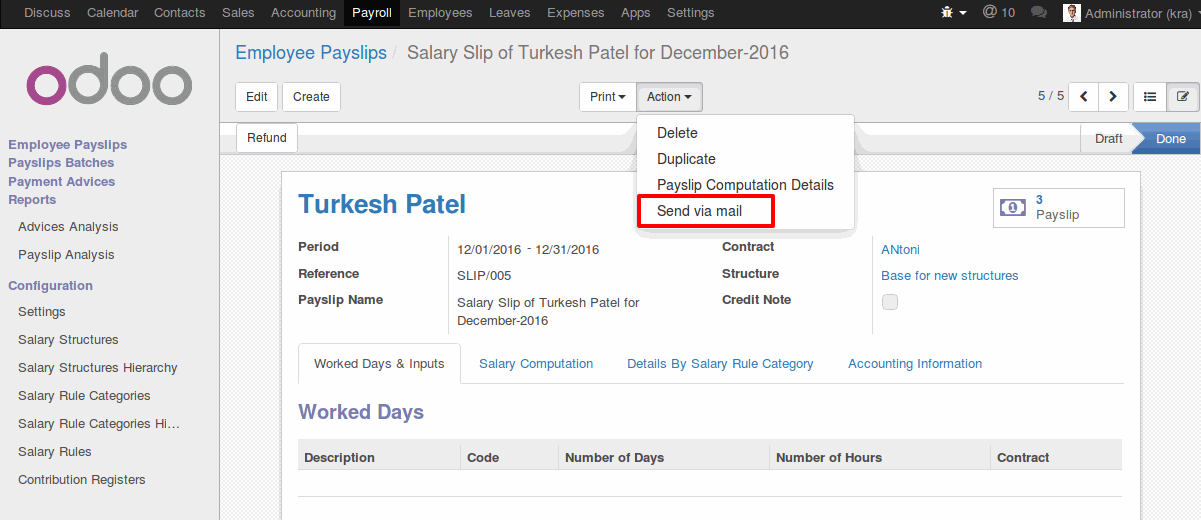 Send Payslip From form view
You can send it from from of payslip. So when you are working on any particular payslip it can be sent from there easily.
Check mail box for payslip
Mail with payslip attachment will be sent to the employees work email address with proper subject and email body.<br/>It generates payslips in Password Protected PDF files.
**Your Password is your name's first four char plus your identification numbers last four char.Example: Your name is Turkesh and your identification numbers is TPA151590, So your Password will be Turk1590.
**If you have not submitted any id your last char will be odoo so password will be Turkodoo.