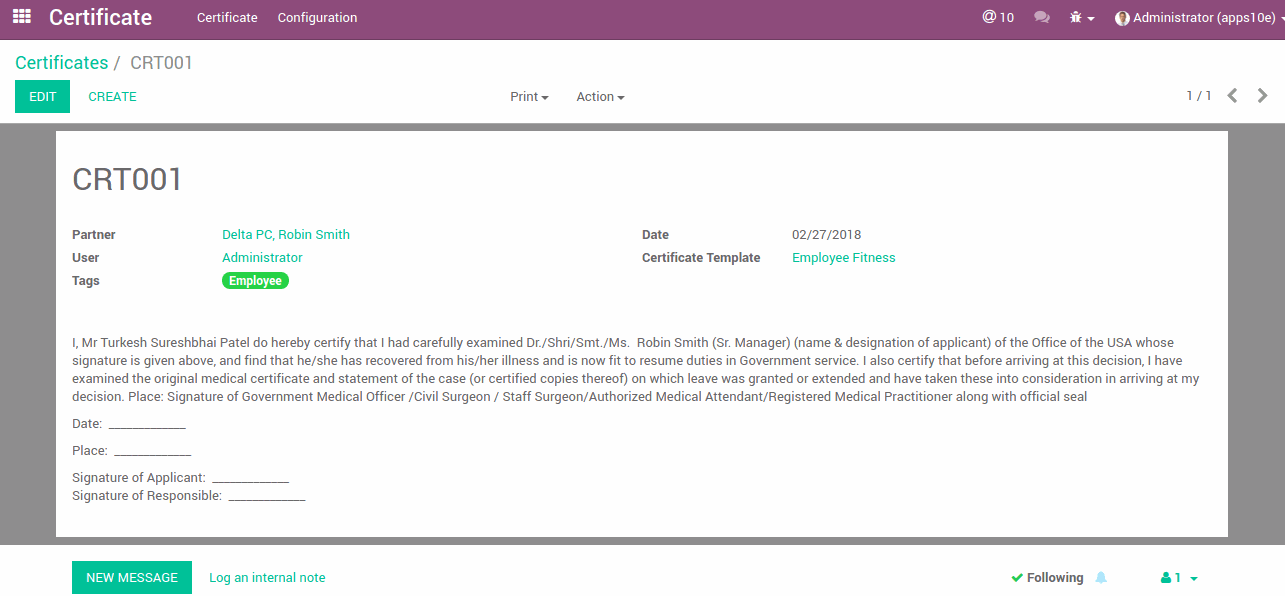 Certificate Views.
You can allocate certificates to your employees or any partner.
You can create certificate templates and create certification faster using templates.
You can assign tags to each certificate so you can find it easily. Each certificate will have thier own certification number.
Certification Print.
In many cases we provide printed certificates to some related partners.
Certification can be given in many cases like
--> For Employee fitness , perfomance
 --> For User Performance
--> vendor Certificate
--> Best Customer certificate 
--> Product Warrany  Certificate.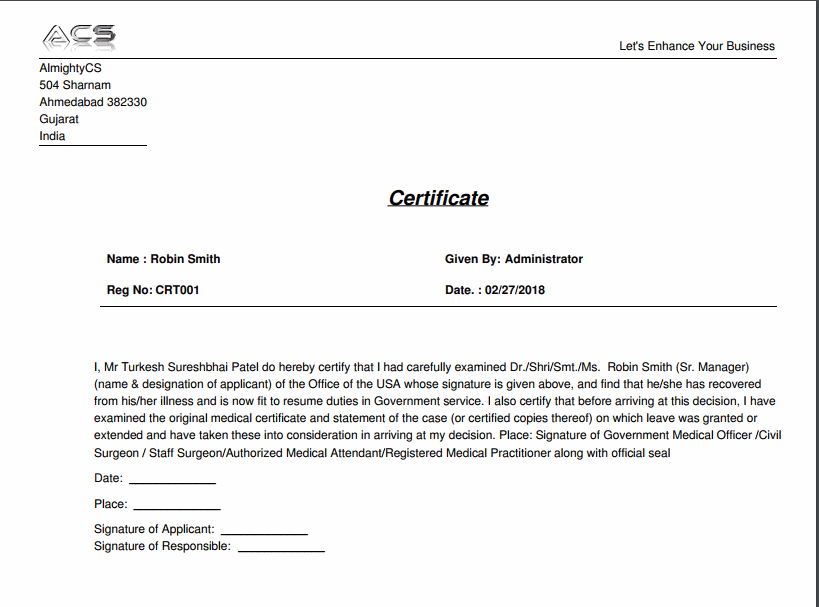 Other configurations in Odoo
No extra technical knowledge or configurations required. Just install the module and enjoy functionality.