Manufacturing Reinvented
A modern solution to an old problem.
No more time clocking
Get accurate planning directly based on real manufacturing times measured on the workcenter control panel.
Realtime Communication
Display worksheets during operations, show alerts to workers based on quality or changes, etc.
All-in-one
MRP, Quality, Maintenance, and PLM fully integrated
Shop floor automation
Capture data in real-time from your equipment using the API
The manufacturing software
Toyota loves.
All you need in a single software
Easy + Powerful = Lean
Engineering
PLM
Bill of Materials
Versioning
Manufacturing Engineering
Manufacturing
Planning
Control Panel
Work orders
Supply Chain
MPS
Routes
Procurement Rules
---
Quality
Control Points
Checks (SPC)
Alerts
---
Maintenance
Equipment Management
Maintenance Requests
Optimize your inventory level
Through accurate fullfillment propositions
Optimize your inventory level
through accurate fullfillment propositions.
Use make-to-order rules, minimum stock rules or the master production schedule to automate procurement. Let the scheduler compute everything for you. Use routes, constraints and lead time to optimize inventory level and avoid shortages.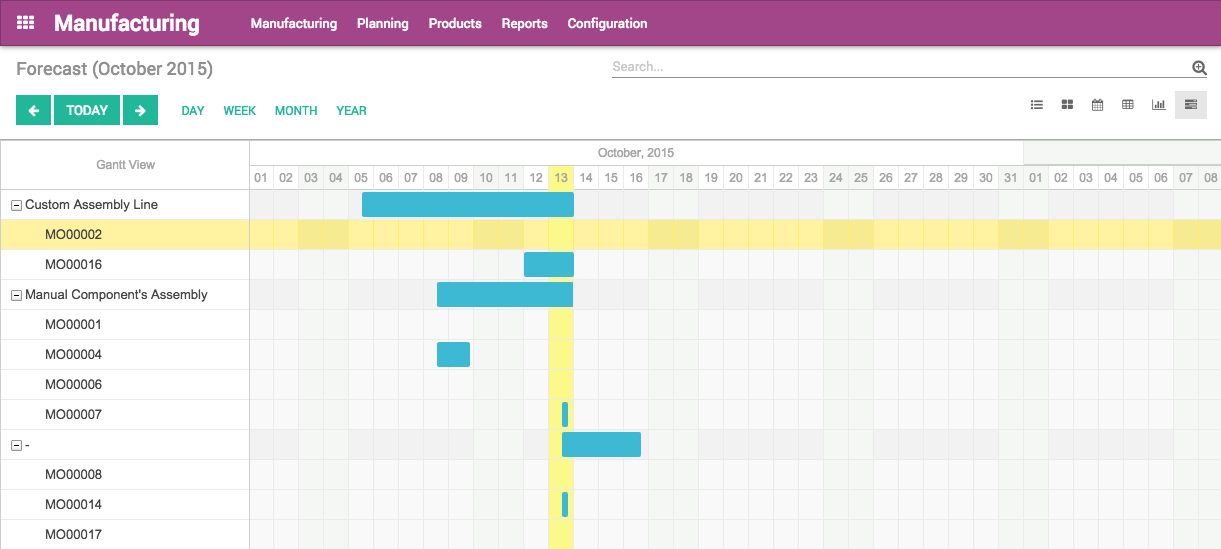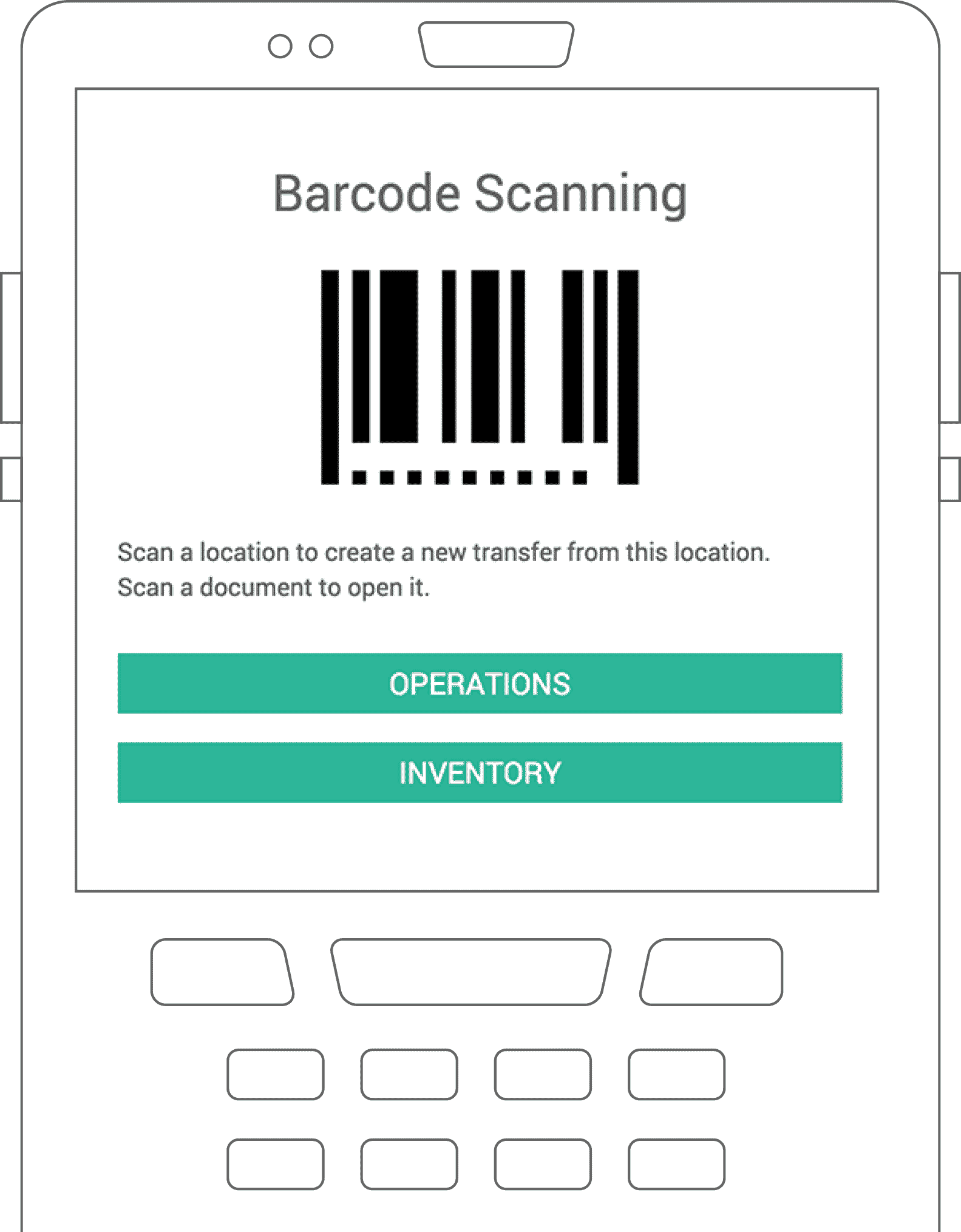 Barcodes,
out-of-the-box
Whether you use lots, serial numbers or unidentified products, you can use barcodes to speed up operations at every step:
Reception control
Picking
Packing
Manufacturing orders
Work orders
...and more!
Great Reporting & KPIs
All the data you need at your fingertips.
Control your productivity with real-time Overall Equipment Efficiency (OEE) reports and monitor the 6 big losses of TPM. Track maintenance KPIs like MTTR and MTBF. Create customized dashboards to monitor performance in real time.
Dynamic reports on everything from costing to traceability, performance analysis, OEE, and more help you make smarter decisions about your business.
Fully integrated with other Odoo Apps

Purchase
Automate fulfillment to maintain correct inventory levels.

PLM
Manage engineering changes and versions easily.

Maintenance
Plan preventive maintenance and act quickly to correct problems.

Quality
Define quality control points and trigger quality alerts easily.