Project Default Stages on New Projects
When we use odoo project management we need to configure project stages everytime when we create new project. To avoid such rework everytime we have added with module where you can set default stages for new projects.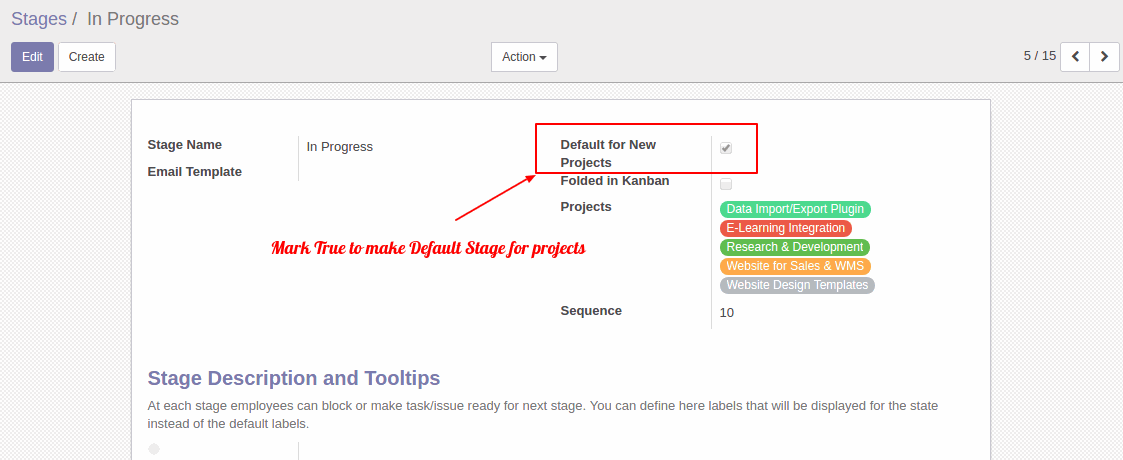 Configuration
In order to set default stage on project just mark this option true as shown in image. Once you mark it as true it will be default stage in new projects.
 
Project stages in project tab to easily manage.
Project default stages.
No extra technical knowledge or configurations requireired. Just install the module and enjoy functionality.