Product Attachments Automatically in Mail
Send Product Images, Brochure or any other Attachments automatically related to your products when you send proposal by mail. It can save your time and makes your praposal more effective. Normally wen we send any proposal we need to send related product details so we add ready documents everytime manually. To make that usecase simple we ahve added this module in to make work fast and simple.
1. Mark  "Send Products Attachments" on mail tempalte (By default it will be done.)
2. Add documents on Products which you want to send in mail.
                                      Automatically Attached Documents in Purchase Mail.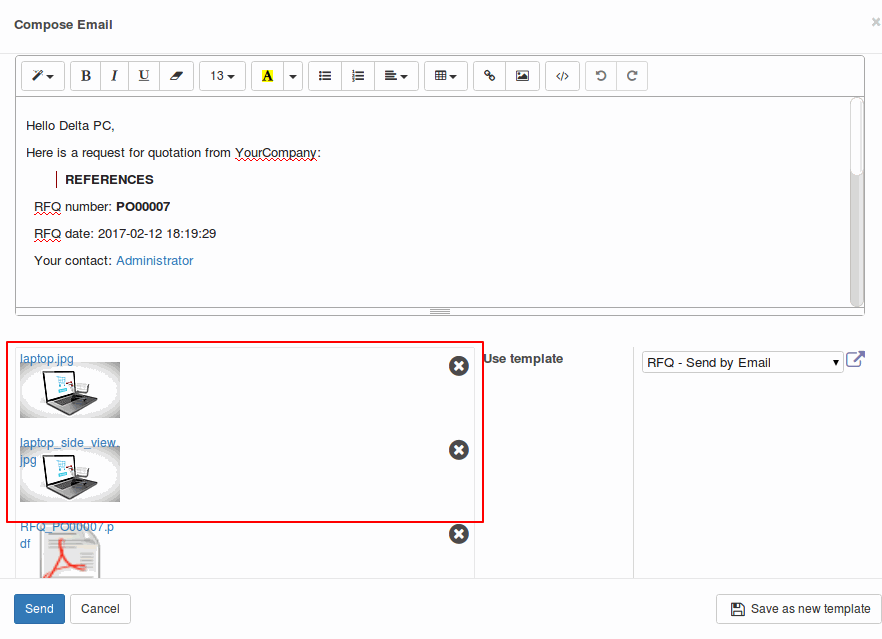 You can See Documents of Purchase Order Products directly also.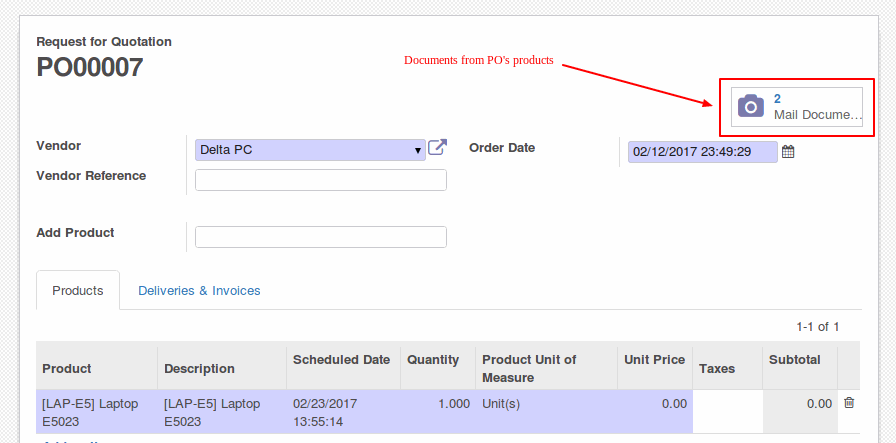 Odoo Mail Product Documents
Just install this module to add functionality. Not any extra configurations required.